Jaykobb Hill smokes a cigarette on his front porch in Eldon, Missouri. While he hates living in the small town, he doesn't have plans to ever leave it. He came back to Eldon to be with his mother after she was diagnosed with cancer and wished to live out the rest of her life in Eldon. He now stays to take care of his mother and for his daughter.
Jaykobb has been in prison once, in jail six times, from burglary and drug use. He has tried to commit suicide 12 times, and has been diagnosed with Arthritis, a form of dwarfism, seizure disorder, schizophrenia, and severe anxiety.
After reading buddhist teachings Jaykobb came to the realization that there are three things in life that are certain to happen. You will be born, you will suffer, and you will die. Therefore there is no use worrying about what will happen. So he does not worry about them. While life in a small town he feels can be bland, what isn't bland, is being with his family. "I have the simple reality in front of me," he said.
In his daughter, Lylah, Jaykobb has found a new purpose in life. "Her purpose is to make me better, my purpose is to make sure she's fine," Jaykobb said. Lylah was born on Dec. 26th, twice the digits of Jaykobb's birthday, Dec. 13th. He takes this as a sign she will grow up to be twice as great as him.
Lylah, as Jaykobb describes, is spoiled. She'll crawl after him from room to room due to the attention he gives her. "After her mom left I didn't want her to feel like I'll abandon her too," he said.
In Jaykobb's youth he once threw a 300 pound football player over his shoulder. He took an IQ test and placed in the 140 level. He has always felt like he was destined for more in life.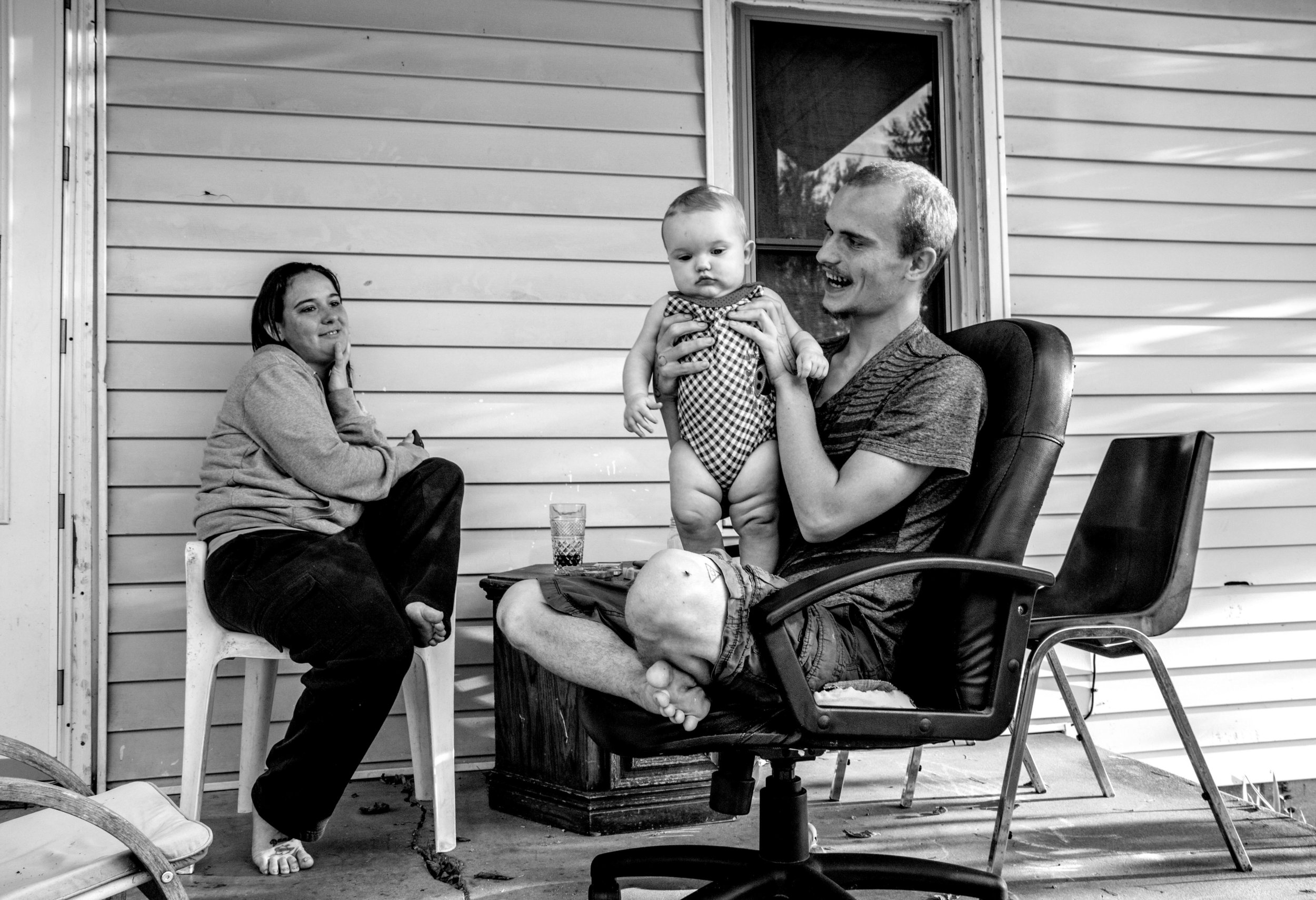 Jaykobb once hated life because he couldn't understand it. Now he is happy to not understand everything in life. And content to live a simple life nearby his aging mother, living with his girlfriend, and taking care Lylah. "I know that there are better things in life," Jaykobb said. " but this is simple, and I'm comfortable with it."